We are offering you an adventure
I who guide you is called Rade Brodic. I have been fishing all my life and I live in Motala with lake Vättern right by my side. My guideseason extends throughout the year; on both Vättern and Vänern, as long as it is free from ice. I offer you and your friends, or colleagues, the chance of really good fishing, and a wonderful experience.
We start from your wishes and tailor a program based on it. No prior knowledge is required and we have professional sport fishing equipment for the whole company. A day with me on the lake not only entails exciting fishing with the chance of big fish, but it is also an investment for your own future fishing through new "tips and tricks" to bring home to your fishing waters.
Most often you come ashore with both fish and an improved tan, and after a day on the lake you sleep wonderfully well. The home ports are Motala and Hästholmen. By arrangement, pick-up can also take place from other ports.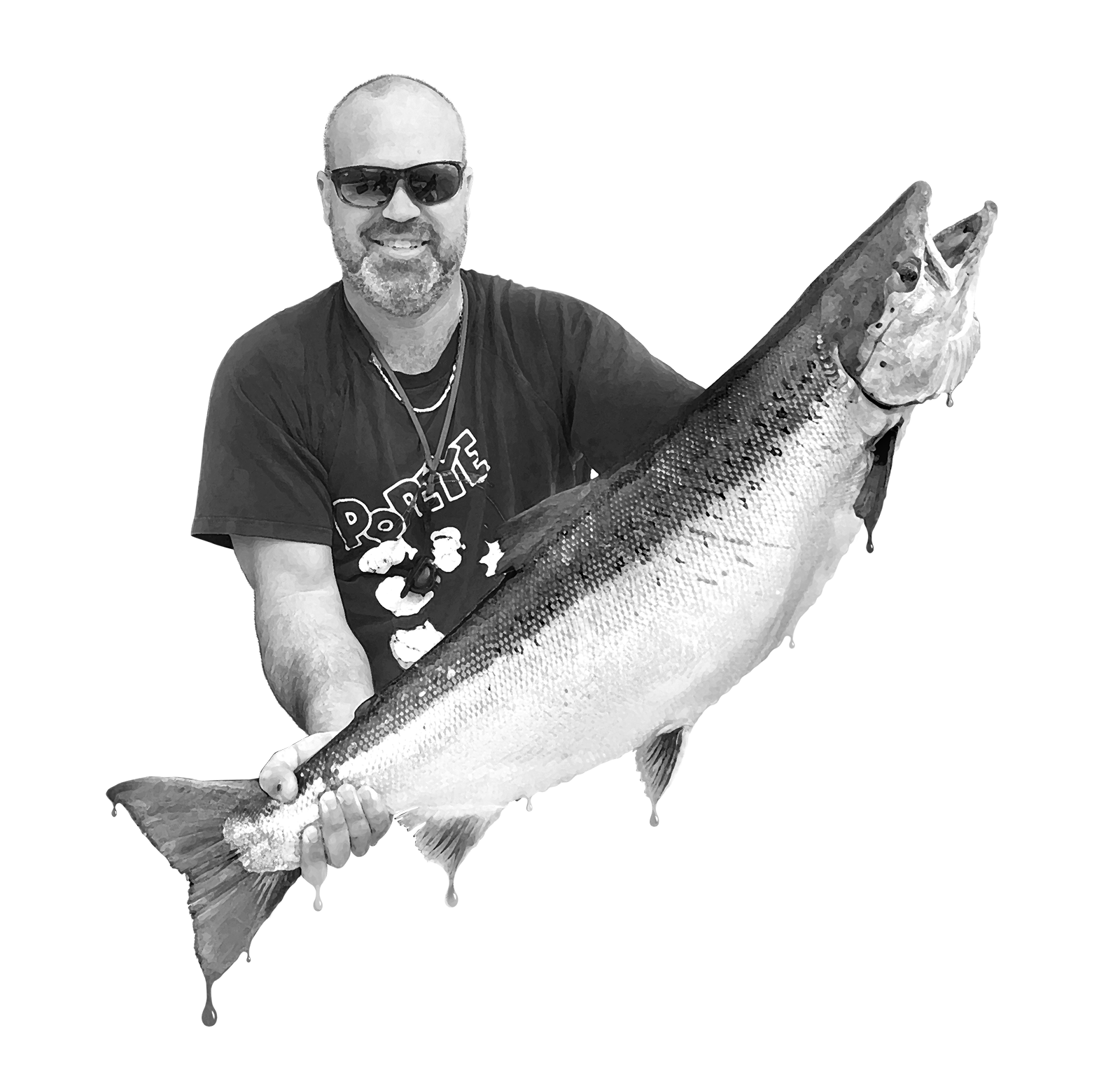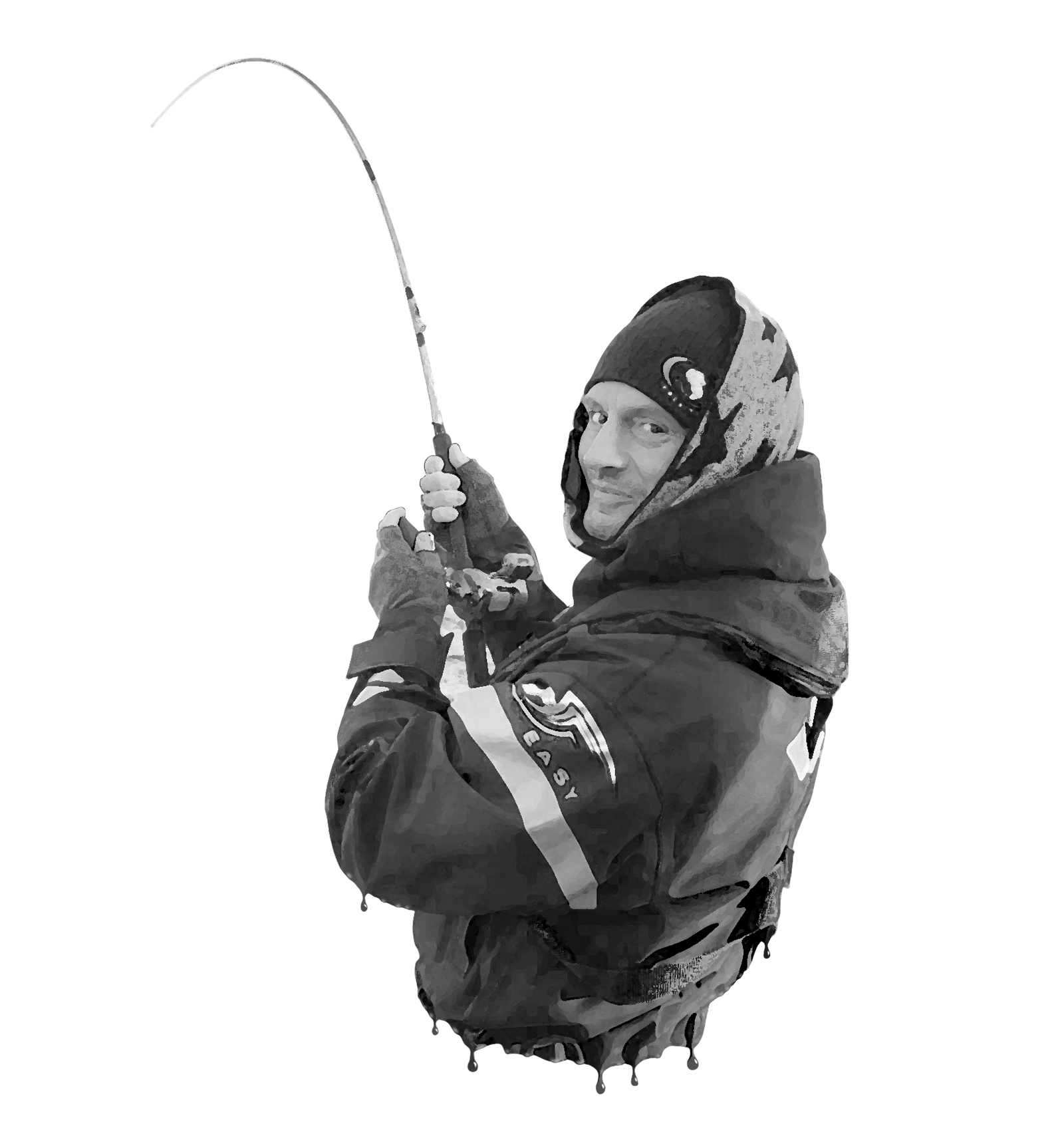 With my experience and good local knowledge you are taken directly to the best places. The fish we mainly get are trout, salmon and char; the famous Vätternröding. Fishing for salmon and trout is conducted throughout the year, however, October to May is the best period, while fishing for char is good all year round.
The fishing equipment we use is of a high standard so that you get a wonderful feeling when you drill your fish. The method is trolling and usually 10 rods are used simultaneously. For deep-sea fishing we use deep sea rigs and surface fishing is done via planer boards.
I offer my expertise and knowledge of fishing on everything from equipment to places and times of the year. You can then use this to improve your own fishing for salmon, trout and char.
Competitions and qualifications
The salmon is one of the strongest fish we have in our waters and getting a big salmon on a rod gives a memory of a lifetime. The world record for lake salmon caught with rod (20.4 kg) was actually taken in Vättern in December 1997. In other words, big fishes are found in large lakes, and hopefully we will catch your dreamfish. In my professionally equipped trollingboat you will experience an exciting and relaxing fishing trip.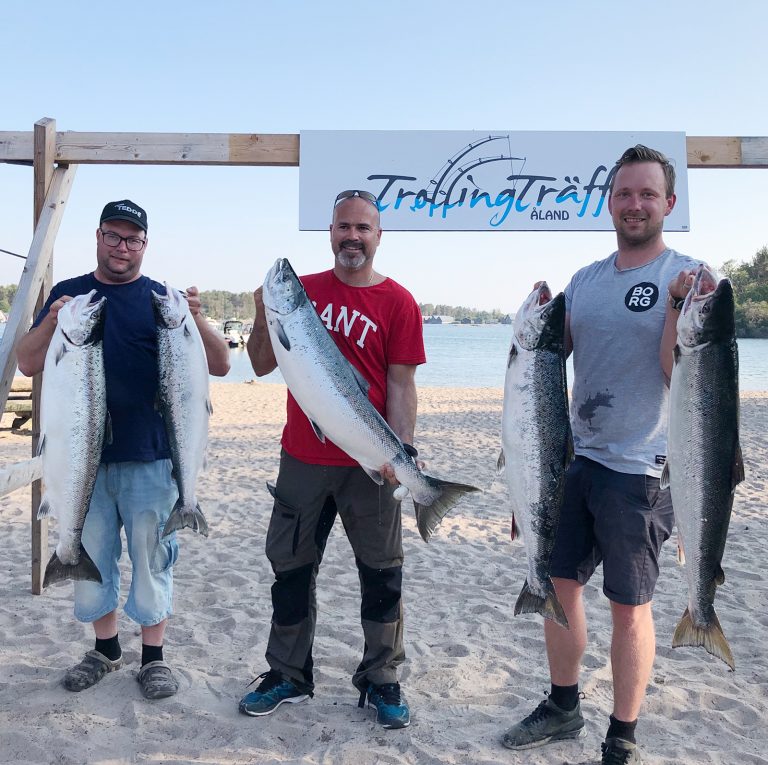 The hunt for big fish and good placement in trollingcompetitions is equally exciting, and when Rade competes his team compete under the name Team Kirby. After a couple of smaller warm-up competitions in Hästholmen, we started to compete with a little more focus and have as of June 2019 the following results.
Hjodraget 2018 No. 10 out of 45 boats
Trolling SM 2019 No. 10 of 49 boats
Bornholm Trollingmasters 2019 Total: No. 45 of about 450 boats
Bornholm Trollingmasters 2019 Day 2: No. 2 of about 450 boats
Ålandsträffen 2019: No. 11 of 70 boats
Ålandsträffen 2019 Day 2: No. 2 of 70 boats
The biggest fishes that has come up in the boat are:
Baltic Sea salmon 15.5 kg
Lake trout 8.8 kg
Sea salmon 7.7 kg
Ready for a magical experience?